Touch friendly content pages
Here it is! aNewSpring takes a next step in usability and user experience. Our new release will be available on the 17th of February, and in this postwe would like to tell you everything about it.
aNewSpring Responsive Step 2: Touch friendly content pages
Last year we made it possible to create responsive content in aNewSpring with the Plus editor. This was Step 1. Since more learners are using their tablet to make courses in aNewSpring, Step 2 is all about the screens that display content. Our upcoming release will make sure those screens have a responsive design as well. Based on user tests and learner feedback we created a design with the following result: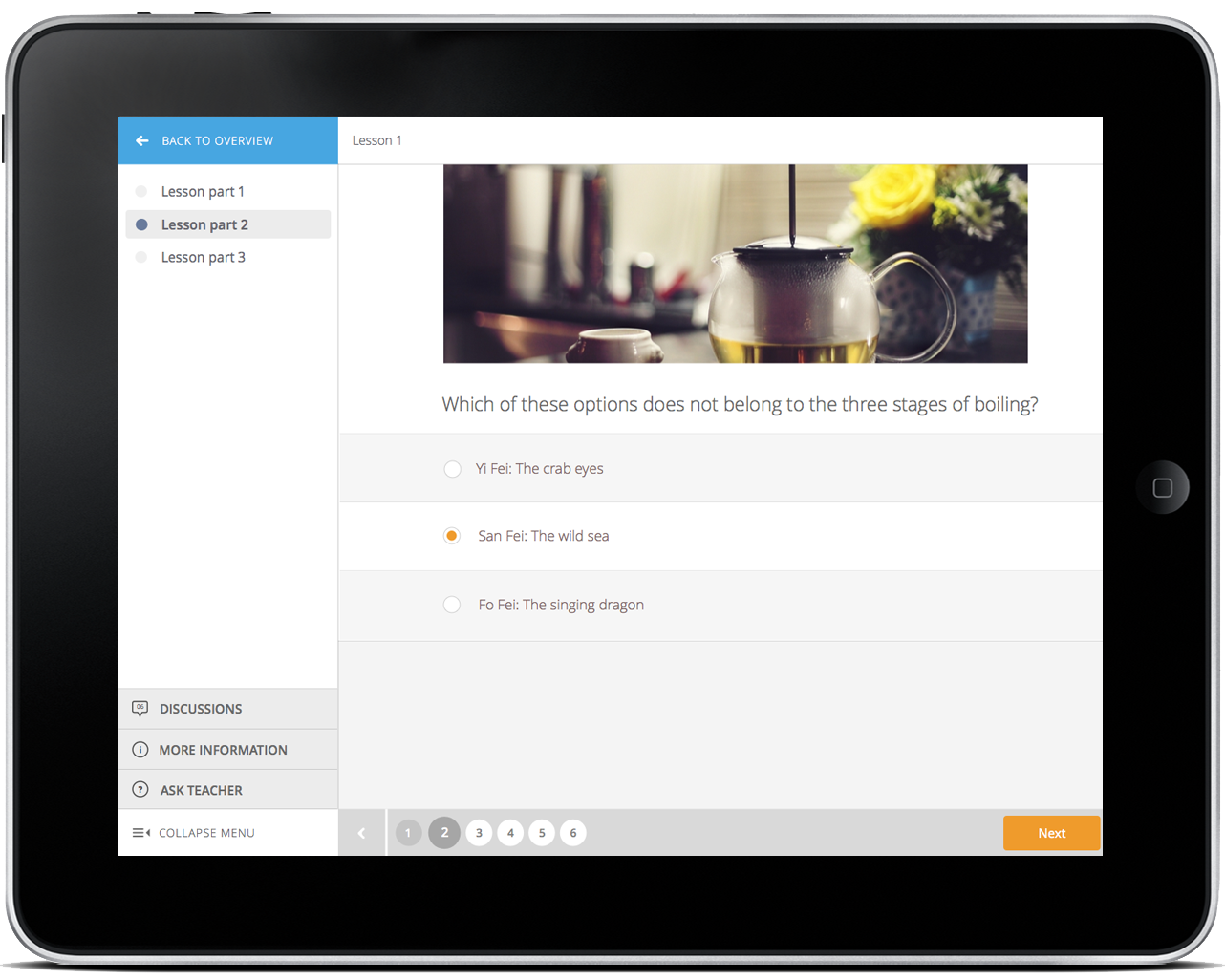 This screenshot is a design. The end result may differ.
Above you see an example of a page with a question, but also pages with content and feedback will get a different look. Thanks to this design, learners will be able to focus more on learning, and quickly find what they are looking for. And, as we said before, this design works very well on mobile devices as well as on laptops and PC's. 

All learning environments will be migrated to this new design on February 17th. The colour settings of custom look & feels will be taken into this migration as much as possible. 

The third step in the 'aNewSpring Responsive Project' is planned for quarter 2, 2015. We will then make sure all other learner screens are touch friendly, so use on mobile devices will be optimized. Our mobile apps will also get a redesign later this year. 

More changes possible in published templates 

The following points can be changed in published templates after the release:
When changing the feedback type, the changes will also affect the existing courses. If you only change a date, the changes will not affect the courses (since it could be changed in a course).
MemoTraining week planning 



The week planning can now be changed in a published template. This will work for new subscriptions only.
Section titles can be changed