Support right there where you need it
On Wednesday the 30th of September we will launch yet another release of our platform. This time it will be about support in the platform itself. We will tell you everything about it in this email.

Support directly available
aNewSpring already has an Online Support page where customers can find a knowledge base, community and possibility to send a message to the aNewSpring Support Team. We found that our users would like it a lot better if they could read support articles from within in the platform itself. That's why we worked on making that possible, and this improvement will be launched in our upcoming release!
What will change?
The different pages in aNewSpring now have Online Support on the right side of the screen. On the main pages articles are shown that will tell the user how that page works. It is also possible to ask a question to the community or ask a question to our Support Team. These changes will not be visible for students.

New users will see an overlay with hints on certain main pages, this will be shown only once. This will show a user what is possible on these pages and what his next steps could be. Below you will find a screenshot of this new functionality.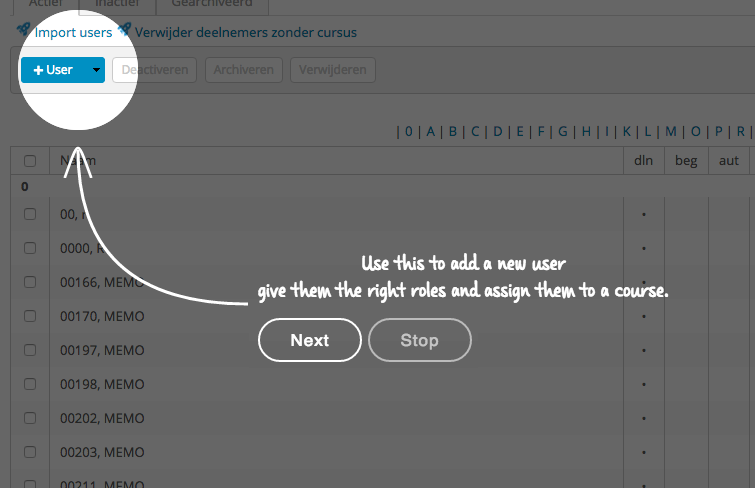 These improvements should help users to create great learning journeys quickly. After the release, the help button will not be shown to all users anymore, just to students. This is because help can now me found through the new Online Support widget on the right side of the screen. Of course the Online Support page will still be available through https://support.anewspring.com.